There is no better way to get a real perspective on global health than through medical shadowing and Outreaches abroad.
You will get the most immersive pre-medical experience which will aid your personal development by building confidence during the program in the most appropriate environment.
We will provide you with good accommodation and secured environments by our team and the hosts family as well as support in and outside the hospital and during the outreaches and other programs in general.
LACK OF MEDICAL CARE AND TREATMENT
Many people lack access to medical care
One of the great tragedies in this world is when children are lost to a preventable cause. The two biggest killers of children worldwide – diarrhea and pneumonia – are easily treated when there is access to medical care. But for the millions of poor families throughout the World who cannot afford even basic medicines, or the transportation costs to reach the nearest hospital, illnesses can quickly become life-threatening.
RONPU relies upon kindhearted donors to be able to provide essential medicines, equipment, and medical supplies to poverty-stricken areas. Only through you, can we support clinics, hospitals, and nutrition centers that offer lifesaving treatment to those who have nowhere else to turn. Our well-established networks of partner organizations offer affordable (and often free-of-charge) care to the poor. Through RONPU volunteers, poor children and families are receiving lifesaving medical care. We need your help in participate to continues saving lives.
MEDICAL VOLUNTEER IN TANZANIA
Put your skills to good use in a hard-pressed clinic
As a medical volunteer in Tanzania you will be working in a local clinic or hospital supported by RONPU, helping to lessen the burden on the stretched resources of the medical service. These facilities are often stretched to breaking point and in desperate need of additional help. This is where you come in.
YOUR WORK AS A MEDICAL VOLUNTEER
Your work will depend on your experience level, and you must have some medical experience in order to take part. We very much welcome medical and nursing students, especially as part of elective programs as you will have the opportunity to put into practice the skills you've learnt whilst helping those in real need.

You will spend the first few days shadowing a local doctor and learning about local techniques and common diseases. Once you feel comfortable you will have the opportunity to begin performing some basic procedures under supervision. General responsibilities for medical volunteers include taking rounds, prescribing and distributing medicines, dressing wounds, and assisting with births.

Medical volunteers will often also help out with medical outreach projects we undertake in the local community and beyond. Your skills are what make these endeavors possible, and this is often the highlight of a medical program.

If you'd like to find out more about volunteering in a clinic or hospital in Tanzania, apply now to hear from our specialist volunteer's adviser.
Volunteers are generally expected to work at their placement three days a week. During those days you will go to your hospital or clinic for around 9am. Mornings will often start with consultation with local staff members to discuss the needs of the day, and you may be asked to help out with a wide range of activities. At around 12pm you'll get a break for lunch, which you can take with other volunteers and local staff. There will be morning report meeting at 7:30am and is advisable to attend so that you may know the handover of the previous day and night duty.
You will generally finish your placement at around 5pm, though this will depend on the opening times of your placement. When you finish you'll get enough time to prepare for next day schedule.
Volunteers are generally expected to attend outreach every Thursday with accordance with the schedule provided and details, and on Friday will be a reporting day and training which will be organized according to the projects. When you finish you will get a chance to unwind with other volunteers and local team members, we often have dinner, organize games and activities of our own in the evenings. Weekends are also your own but there are always plenty of extra Adventures to do in Tanzania!
MALNUTRITION
Nearly half of all child deaths under 5 are caused by malnutrition.
Tanzania has one of the world's highest rates of chronic malnutrition. Measured as stunting (when children are too short for their age), malnutrition affects 42% of children under five. This rate has fallen only two percentage points since 2005. Malnutrition takes a major toll on human health in the country; chronic malnutrition during the first two years of life leaves children permanently vulnerable to ill health throughout their lives, even if they have better access to food as adults.
Over the last four years, Tanzania has seen a growing recognition that addressing under nutrition needs to be a political priority. One significant response has been a large-scale food fortification program, which aims to reach 10 million Tanzanians by 2015. However, the program faces major challenges in the informal markets, as small businesses are unlikely to comply with the legislation, where the majority of poor and undernourished people buy their food.
Can you imagine being unable to afford to buy food for your children? Poverty-stricken parents face this heartbreaking predicament every day throughout the Country. Without an education or the opportunity to earn anything close to a living wage, they simply can't afford the nutrition their children need to develop. For little ones, this lack of nutrition can quickly become lethal.
RONPU conducts awareness campaigns on how to ensure good nutrition for children and the advantages of fortified products. At the same time, there is a lack of knowledge about where and how people source food, Children who were fed on unbalanced diet had a higher chance of developing malnutrition since they are more likely to live in a low social economic environment with limited access to nutritious food. RONPU send volunteers to educate and assist the people on how to live healthy lifestyle.
The harsh reality for these poor families is that if they cannot grow enough food or earn enough money to buy food, they are left to hope for a miracle of compassion. This is where you step in.
YOU CAN PREVENT MALNUTRITION
We rely on kind donors like you to provide lifesaving food for malnourished children and destitute families in need of support. Your donations help us to quickly and efficiently ship food to nutritional centers, Families, Individual and feeding programs in desperately poor communities.
NURSING
Nursing volunteering with RONPU is an opportunity to gain first-hand experience working in Tanzania. You'll also get to expand your understanding of healthcare issues from another part of the world. Since our internships are of an educational and professional nature. It will give you an international nursing experience, which will help you in your future career as you will deal with the local hospitals, health clinic as well as in a care centers. If there's a specific area you want to focus on, we'll make sure to accommodate you. This nursing volunteering program will help you to see a completely different healthcare system from what you're used to, and get experience with practices and conditions you won't have seen before. On your placement there will be skilled local nurses whom will take you through all the process and lessons you need. For your future job or school applications, your resume will be enriched with the experience you will need. You will widen your understanding of healthcare experience by the time you finish your internship with us.
MIDWIFE
Join midwife volunteer program will learn and gain an experience working around healthcare relating to mothers and newborns. You'll learn more about global midwifery practices while observing trained professionals at work. During this time you'll build your own skills, knowledge, and confidence. We can help you tailor your internship to suit your interests and level of experience so that you can get the most out of your time overseas. RONPU Midwifery internship will give you working experience to help you prepare for your future carrier in a field. We will have a place for you to work in like general hospital maternity ward, specialist maternity hospital, or even local health center. You will see labor complications resulting from a lack of prenatal care, how limited funding impacts care provided, many women labor without pain-relief, and learn about some fascinating socio-cultural beliefs surrounding childbirth. We are here to help you in all the way to suit your interests and make sure that you will have the experience you need as you spend your time with us.
PHYSICAL THERAPY
Physical therapy volunteering with RONPU will help people of all ages who have medical conditions, illnesses or injuries that limit their regular ability to move and function. A customized physical therapy program can help individuals return to their prior level of functioning, encourage activities and lifestyle changes that can help prevent further injury, improve overall health and well being.
Primary care doctors often refer patients to physical therapy at the first sign of a problem, since it is considered a conservative approach to managing problems, in volunteering program you will be trained on how to work in the department and when considering personal development, you will gain work experience and develop your own skills in an under-resourced country. You'll expand your understanding of international physical therapy practices and learn about local healthcare issues.
In Tanzania and all over the world, there are so many people who are in need of medical help. This means that people together with the governments have to stand and help those in need for help. RONPU works tirelessly to provide quality, long-term solutions for a number of pressing issues affecting the people. During Physical therapy internships you'll be placed in hospital physical therapy departments or specialized clinics. You can also work in daycare centers for children, the elderly, or those with special needs, you will extend the hand of help in the process of learning, shadow trained local professionals and get to observe conditions you might not encounter back home. An internship will also help you to prepare for your future physical therapy career by giving you new knowledge and first-hand observational experience. After completing a Physical Therapy volunteering with RONPU your confidence will grow, your communication skills will improve, and you will develop new perspectives.
OCCUPATIONAL THERAPY
Join RONPU Occupational therapy volunteering program and prepare yourself with the knowledge needed for further your career. You'll learn about occupational therapy practices in a universal context level and understanding challenges which are facing local healthcare. Since this volunteering program is a broad field we will place you in hospitals, schools, community centers, day cares, or specialist rehabilitation centers. During this time, skilled local professionals will be there to help you by observing how their days goes and at the end you will have a personal progress in an international level, experience gained will give your resume the edge it needs to stand out. It's also a great opportunity for personal growth, as you develop your confidence.
SPEECH THERAPY
Gain valuable experience during a Speech Therapy volunteering abroad with RONPU. This is an opportunity to deepen your understanding, your performance, and learn more about international and local healthcare issues. Choose to do your volunteering in one of a number of work settings. You could be placed in a mainstream or special-needs school, or choose a daycare or rehabilitation center. You'll learn new skills by observing the work of practiced. This is an ideal way to gain speech therapy work experience if you're starting a career in the field. Our volunteering suit all taking into consideration a career in speech therapy or those already qualified but are looking for a new challenge. The experience will improve your resume for future job or study applications. It's also a great opportunity for personal growth, as you build confidence and sympathy towards others.
DENTISTRY
RONPU offers you an opportunity to volunteer in Tanzania as dentist to gain dental work experience in an international setting on one of our Dentistry volunteering program. You'll deepen your understanding in learning more about dental field and learning more about dental practices on a local level. We will locate you to work in a dental department of a local hospital or in special dental clinic, you'll see how local specialists adapt to the challenge of equipment shortages. You'll spend your time learning directly from skilled dentistry staff, which will help you develop your own skills. The healthcare system will seem a complete contrast to your own, and you'll get experience with both practices and conditions you're unlikely to have encountered. You'll see cases of decay advanced well beyond what you've seen before. Get hold of this opportunity to prepare for your future career in the field. It will also give your resume the edge it needs for you to stand out in upcoming applications.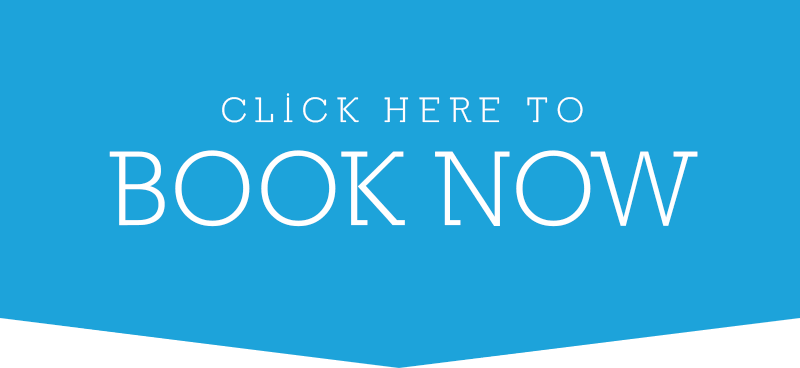 GODFREY TESHA

Assistant Medical Coordinator